LÁZEŇÁČEK road train
Lázeňáček road train got his name thanks to our spa Facebook fans, and it is a favourite attraction especially among children. According to its schedule, it goes from the spa resort to Jeseník, and to the Balneopark. In the top season, it goes also to Čertovy Kameny Rocks, Na Pomezí Grotteau or Forest Bar.
Lázeňáček Road Train goes by its regular schedule from May till October.
You can find more information about the road train schedule at the Priessnitz Hotel reception desk or in the Spa Information Centre.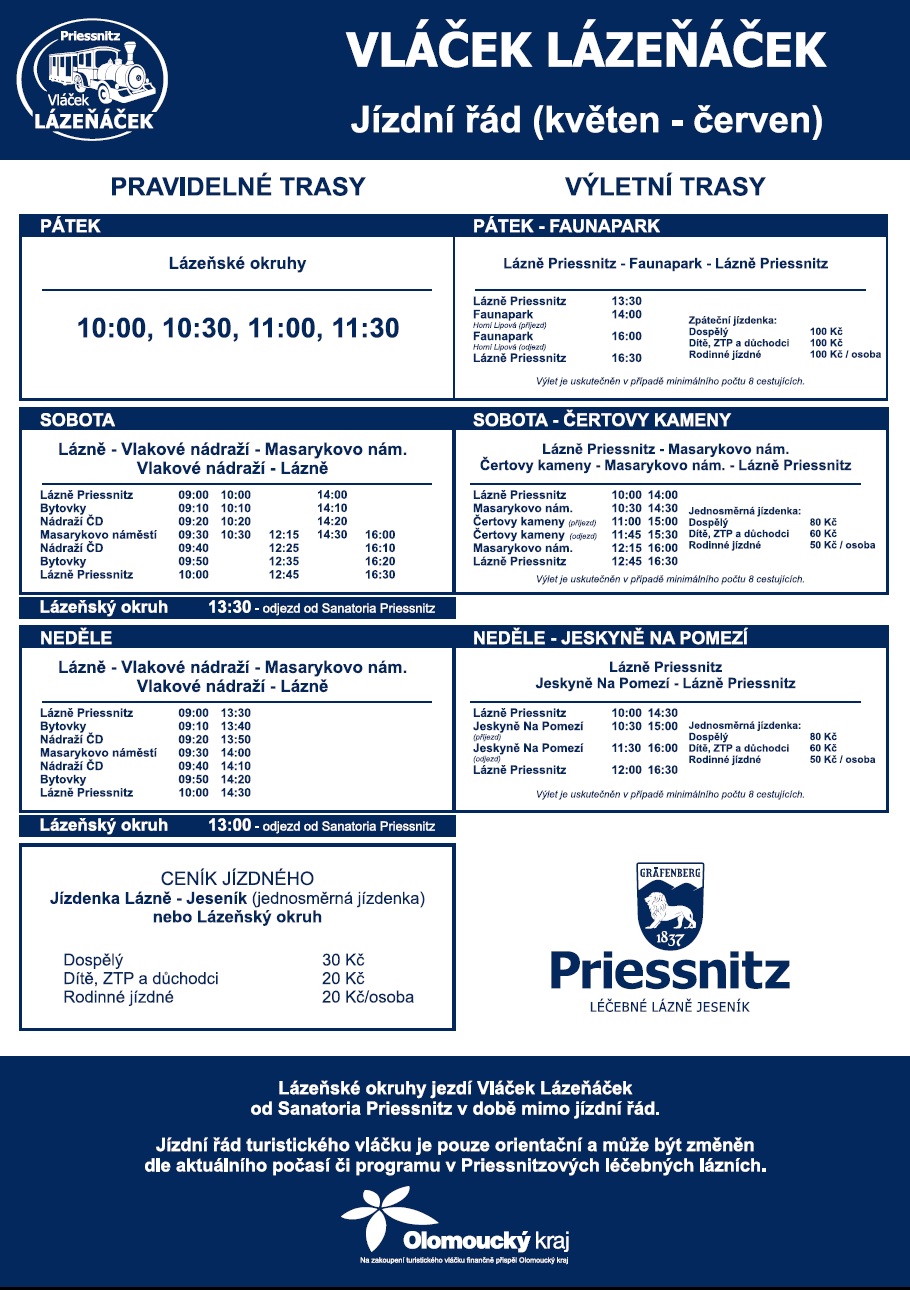 The road train was lent to Priessnitz Medical Spa by the Vincenz Priessnitz Society, who acquired the road train with the support of the Olomouc Region.